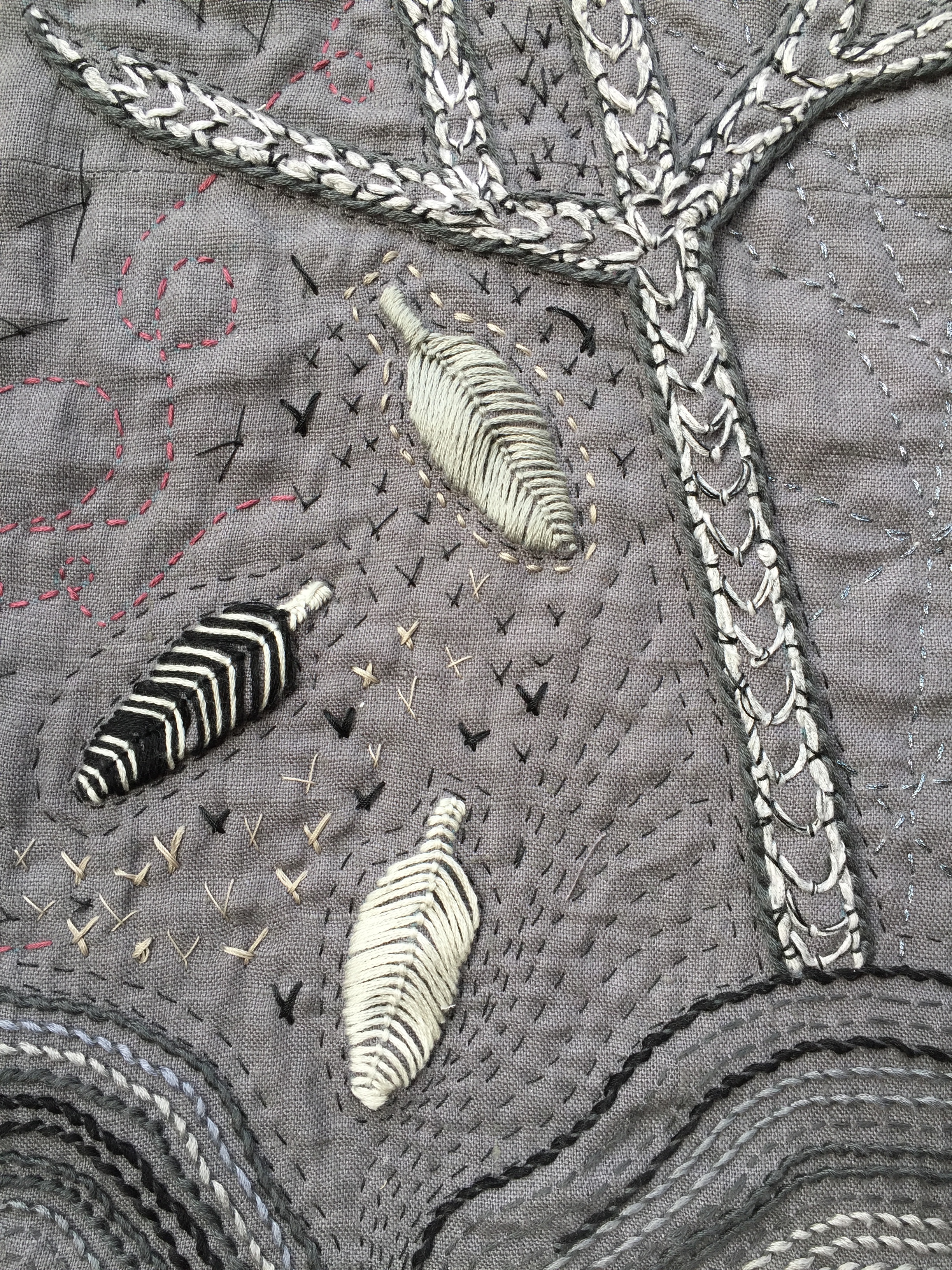 Angela Atkinson (She/Her)
Hand worked, Stitched, Textile, Tactile, Wood, Green woodworking.

MA, OCAD University.


My background stems from two distinct strands; working as a designer in the fashion industry, and training as a craft-based furniture maker and restorer with a particular interest in green woodworking. As a maker I am now motivated to explore how to integrate these skills to advocate for, and connect with, the natural world. This is the overall aim of my work. During the pandemic I have been revisiting hand stitching, with a renewed interest in researching the ways that stitching has been used to build community, function as an act of resistance, and as a means to observe hand, mind and body.